EXPERT WITNESS AND FORENSIC ENGINEERING
MAIN SERVICES:
Energy-Focused Mechanical Engineering, Plumbing Engineering, Electrical Engineering, Commissioning Engineering.
Lighting Design and lighting controls.
Energy, Mechanical, Plumbing and Electrical Code-compliance.
Industrial Ventilation, Forensic Engineering and Assessments.
Planning, Specifications, Guiding Documents.
Cost Estimating, Energy Star Bench-marking, Energy Simulation.
LEED Consulting and Calculations.
NOI, ROI, Cost-payback energy analysis.
Thermal Comfort, Air Quality.
Construction Cost Estimating, Utility Coordination, Specifications & Contracts.
NEPA & CEQA Peer Reviews and administration.
Construction Contract Administration with cost controls.
SPECIALIZING IN:
Resorts, Hotels, 5-star amenities.
LEED Achievement, Full Coordination, High Altitude Systems.
Revit, BIM, and detailed coordination.
Mountain and other extreme climates, Ice and Snow.
System Controls and operations.
Code compliance and risk mitigation.
Envelope Thermal & Moisture control.
Pools, custom fireplaces, fire pits,
Equipment reliability and performance.
Utility, federal, state, and local compliance. Mission-critical systems.
Envelope thermal, condensation & moisture control.
Integration of old, new,  geothermal, Solar, Radiant Cooling, and other Non-Traditional Systems.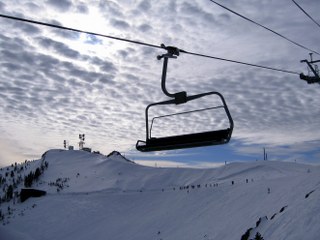 SUMMARY OF EXPERIENCE:
Design, Review, and Commissioning of resort, hospitality, and commercial projects, with complex system interactions and unique, critical functions.
Experience includes such icons as The Village at Squaw Valley, The Ritz Carlton Lake Tahoe, Edgewood Lodge, The Villages at Northstar, Vail, and Copper Mountain, and astonishing residences we can't publish.
Clients include Marriott, Vail, Squaw Valley, Northstar, government agencies, and Award-Winning Architects.
LEED projects, condominiums, data centers, high-rises, offices, K-12, universities, colleges, education, fire stations, medical offices, OSHPD, DSA, natatoriums, recreation centers, pools, commercial kitchens, vehicle warehouses, wineries, showrooms, EV charging, restaurants and more.
From avalanches to cactus, we know what works in extreme environments.  Making MEP and buildings function together, smarter.
Located in Northern California; experienced across the United States.