Sugarpine Engineering has completed hundreds of projects including high end residences, restaurants, commercial natatoriums, and schools. Our team is ready to take on your project. This page includes just a few past and current projects which we believe highlight our experience. Contact us for additional information about our other projects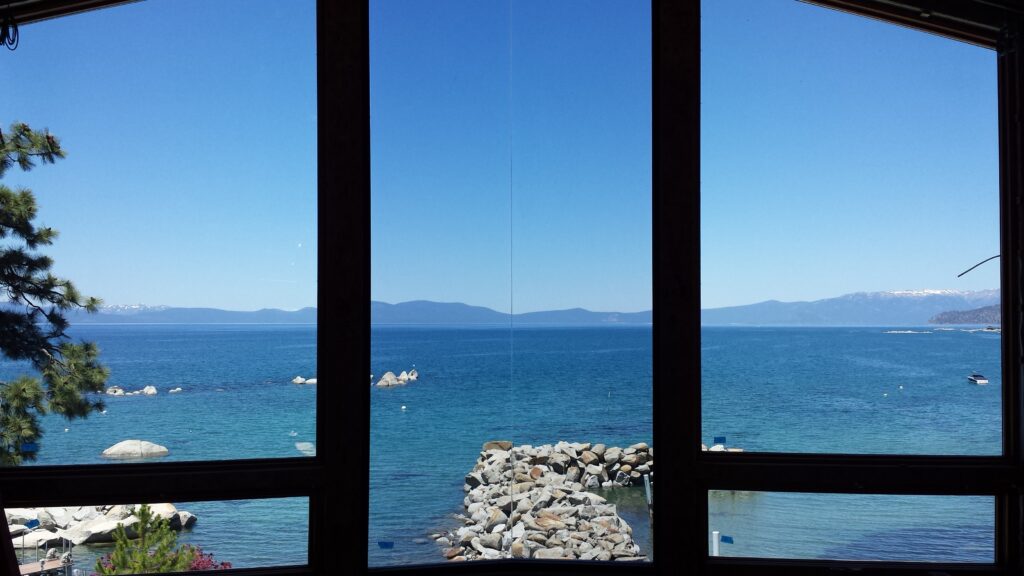 Harrah's Original Mansion
This lakefront mansion in Skyland, Nevada was initially constructed in 1963 by William F. Harrah, founder of Harrah's casinos. Between 2014 and 2016, the home underwent extensive renovations, for which SPE provided engineering services. This spectacular residence now includes a salt cave, cold plunge, hot plunge, commercial grade kitchen, radiant floor heating, magnificent views with floor to ceiling windows, immersive theater, a glass walkway, and a secret tunnel to the beach.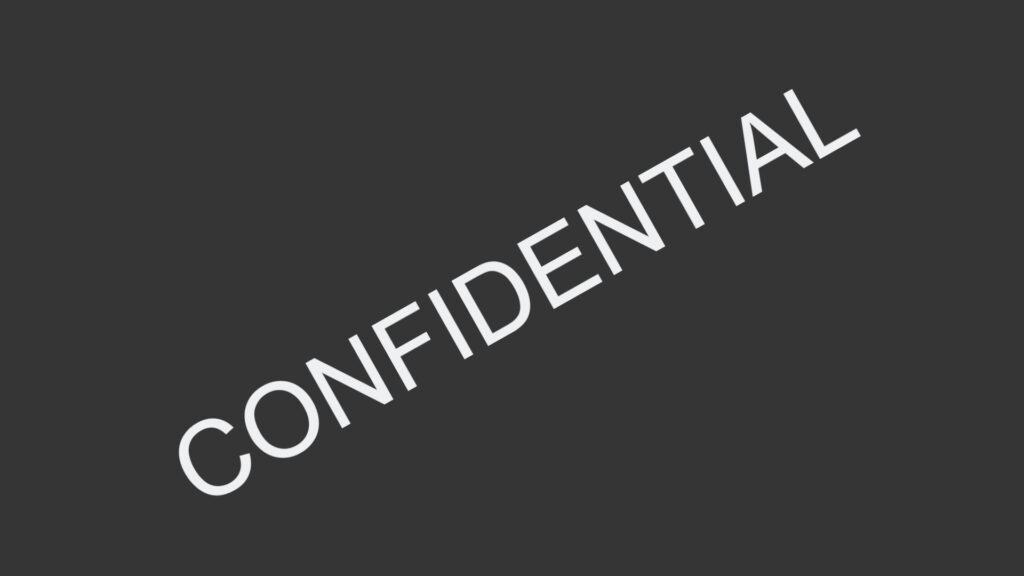 1145 Lakeshore Boulevard
Nondisclosure agreements only allow us to share a small portion of this project. The residence is approximately 54,000 sf, located in Incline Village, NV. Sugarpine's designs included HVAC, plumbing, fire protection, automation, ground source heat pumps, and systems integration.
The HVAC system was designed to consume half the energy of a traditional residence, per square foot. To accomplish this, the system included 2″ closed-cell foam and insulated concrete forms, which provided R-30 insulation, in combination with high efficiency ground source heat pumps with a Coefficient of Performance (CoP) of 4.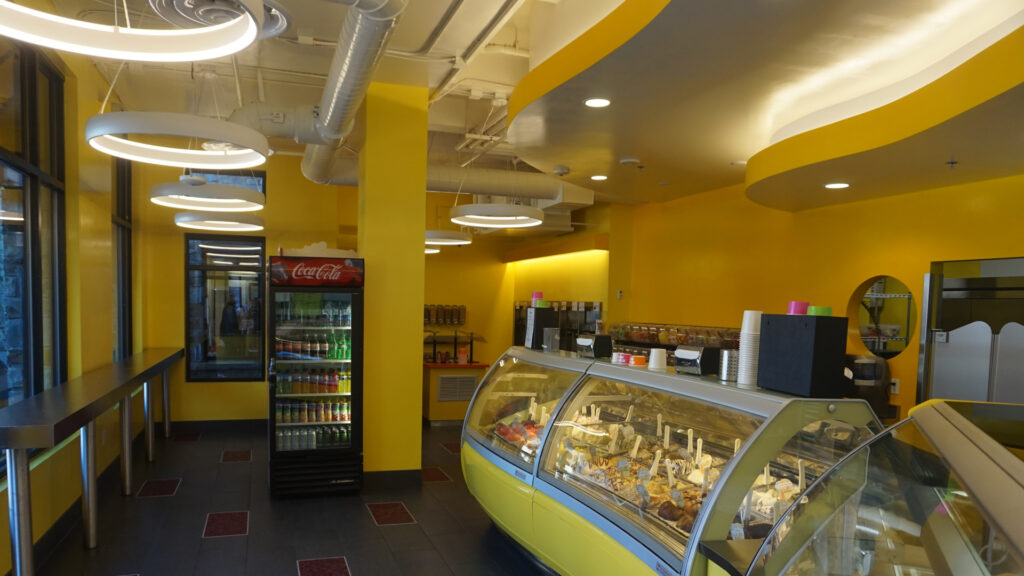 Euro Sweets & Euro Fresh
Drop by for a world-famous Le Waf, or try a custom-built pasta dish. These restaurants in the Village at Palisades Tahoe and Northstar Village feature bright colors, distinct European influence, and delivery of quick delicious food and sweets.
The Euro Factory in Truckee supports these operations. Sugarpine Engineering helped develop them all because we love Gelato. Each renovation had specific challenges and requirements because of the variety of uses and existing conditions. Sugarpine's services included lighting design, lighting controls, HVAC systems, plumbing design, electrical distribution, and construction phase support.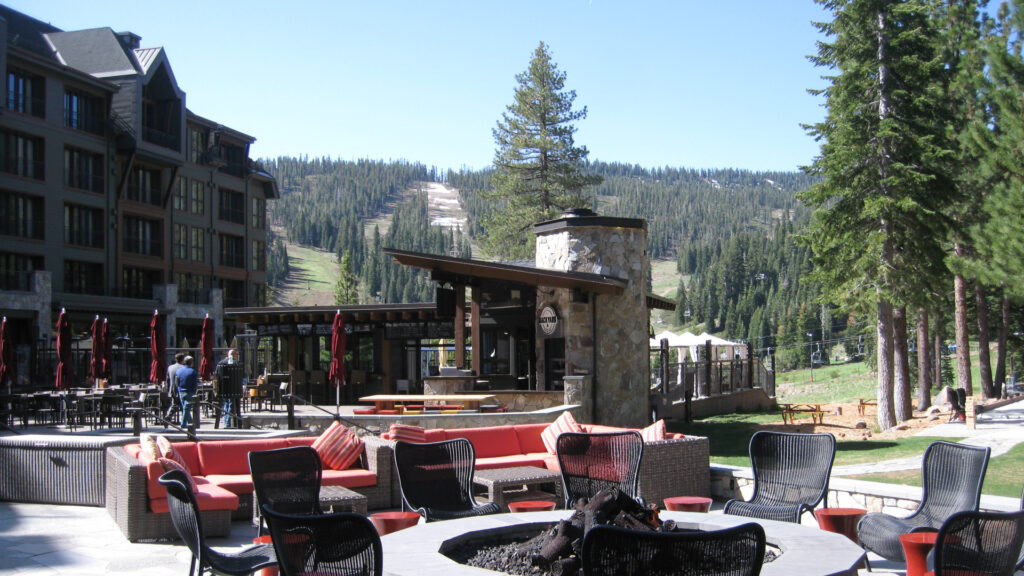 Ritz – Backyard BBQ
Sugarpine Engineering designed mechanical and plumbing systems for the addition of the Backyard Barbeque restaurant to the Ritz Carlton Lake Tahoe at Northstar. This standalone high-volume kitchen has complex utility interactions with the existing hotel infrastructure. Try the Brisket Poutine!

Sugarpine's designs included expansion of the deck's ice and snow-melting systems, outdoor heater systems, commercial cooking facilities, plumbing, lift-station, fire suppression, gas systems, and heating systems.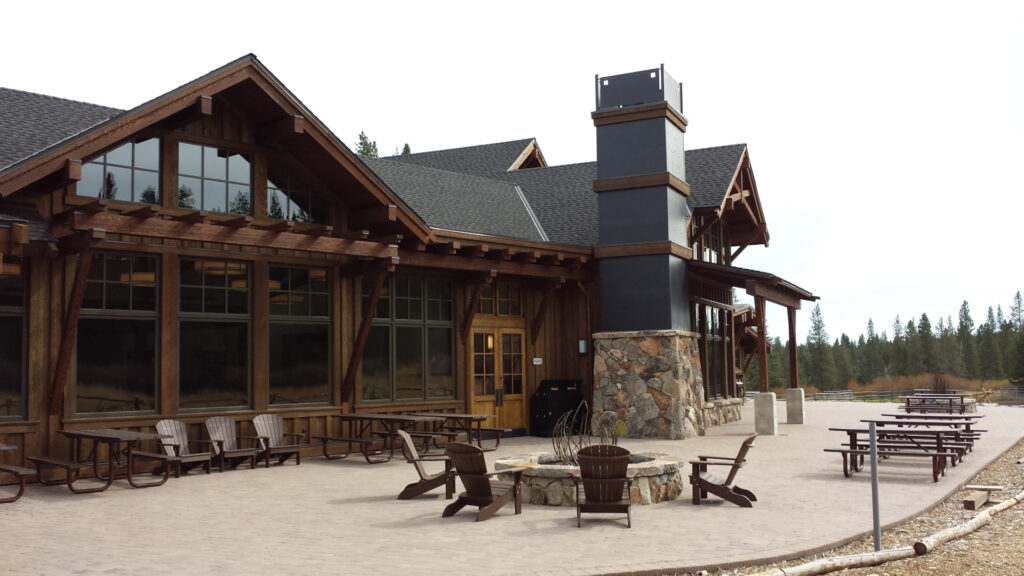 Alder Creek Adventure Center
The Tahoe Donner Association built the new Alder Creek Adventure Center at the base of one of the most comprehensive trails systems anywhere. Home to skiing, biking, horseback riding, and other outdoor fun! The Adventure Center was voted one of the top three cross country ski areas in North America by USA Today! Sugarpine Engineering's services include design of HVAC & Plumbing, Commissioning, Energy Consulting, and electrical coordination. Our staff regularly use the lodge and ski the trails.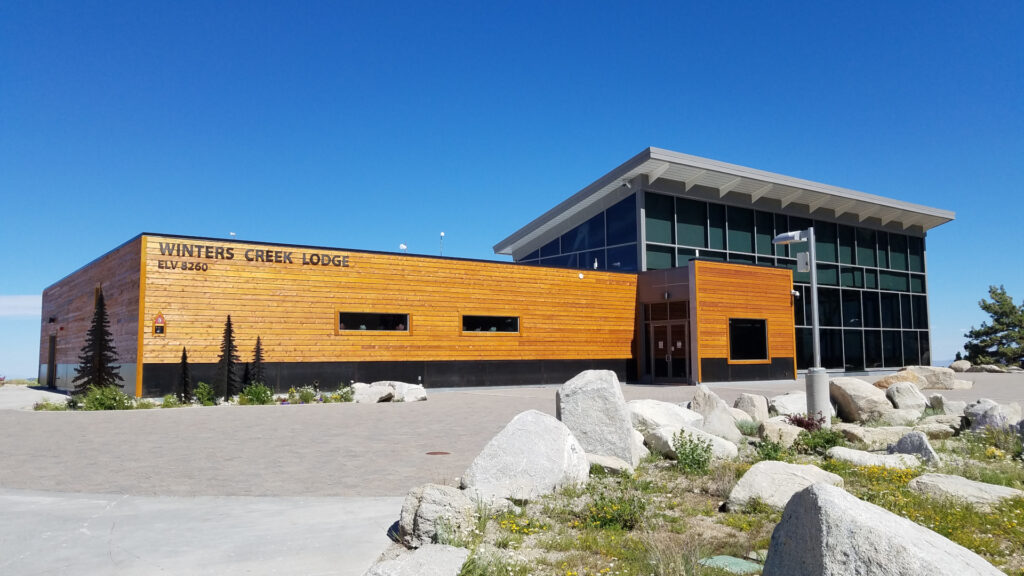 Winters Creek Lodge
The Winters Creek Lodge is located on the stunning Mount Rose Ski Resort, overlooking Washoe Lake. Being on the edge of a mountain and over 8000′ in elevation, winters here are quite harsh. Sugarpine staff were responsible for the design and stunning good looks of the HVAC system. It includes perimeter heating to keep outdoor enthusiasts warm while they enjoy the view.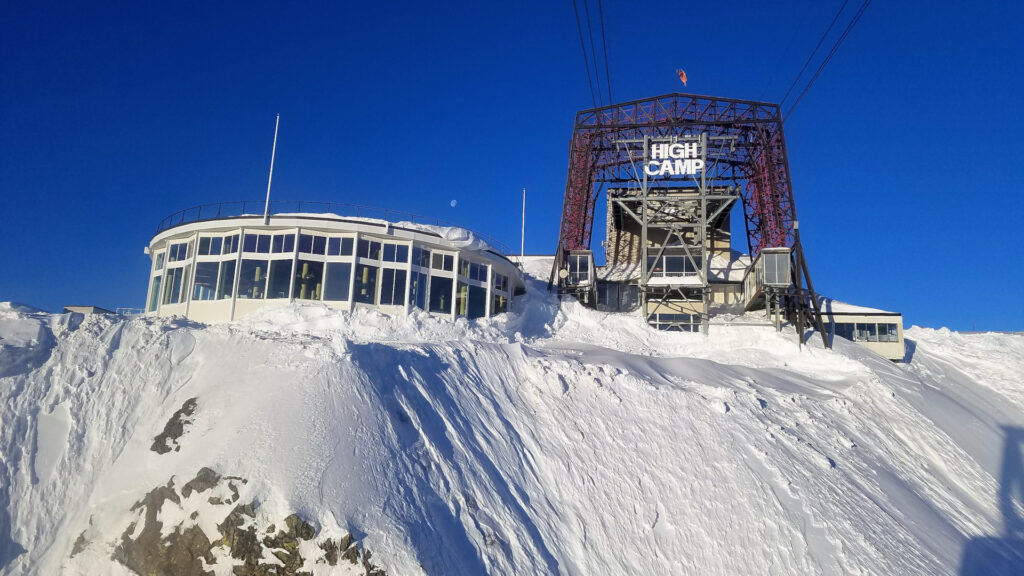 Palisades Tahoe – High Camp
High Camp is a mountain top lodge only accessible by Sky Tram. It features stunning views of the surrounding mountainscape and Lake Tahoe. Palisades Tahoe renovated the High Camp Kitchen and supporting areas in 2016 to help serve the increased daily traffic.
Sugarpine Engineering's expertise in extreme environments was instrumental in the design of the updated Mechanical and Plumbing systems.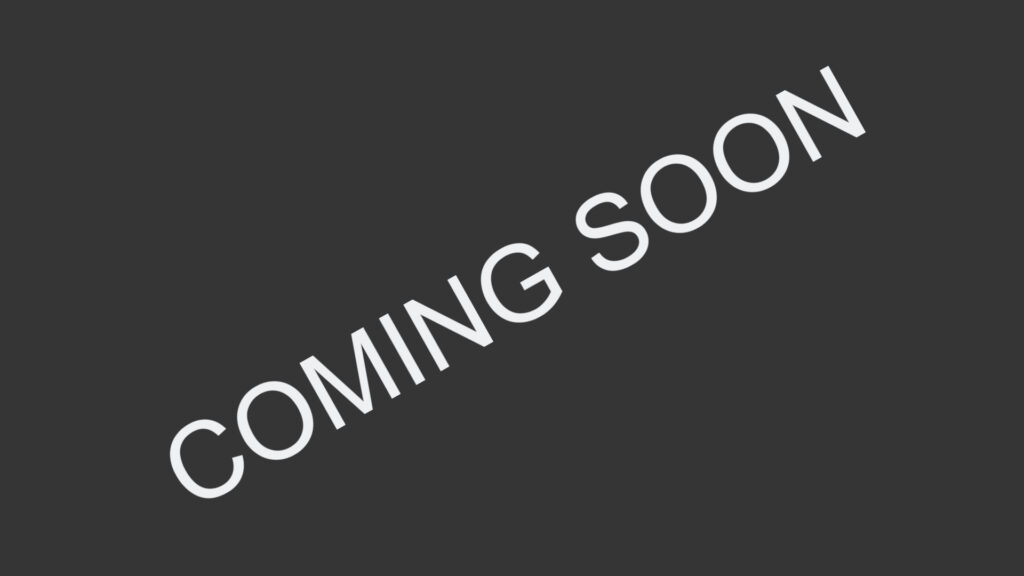 Truckee Tahoe Airport District – EV Chargers
With more and more people driving electric vehicles, Truckee Tahoe Airport decided it was time to upgrade their parking lot to include EV chargers. SPE utilized knowledge of TTAD's system from previous projects and designed a simple renovation with minimal groundwork that provided power for two chargers with expandability for the future.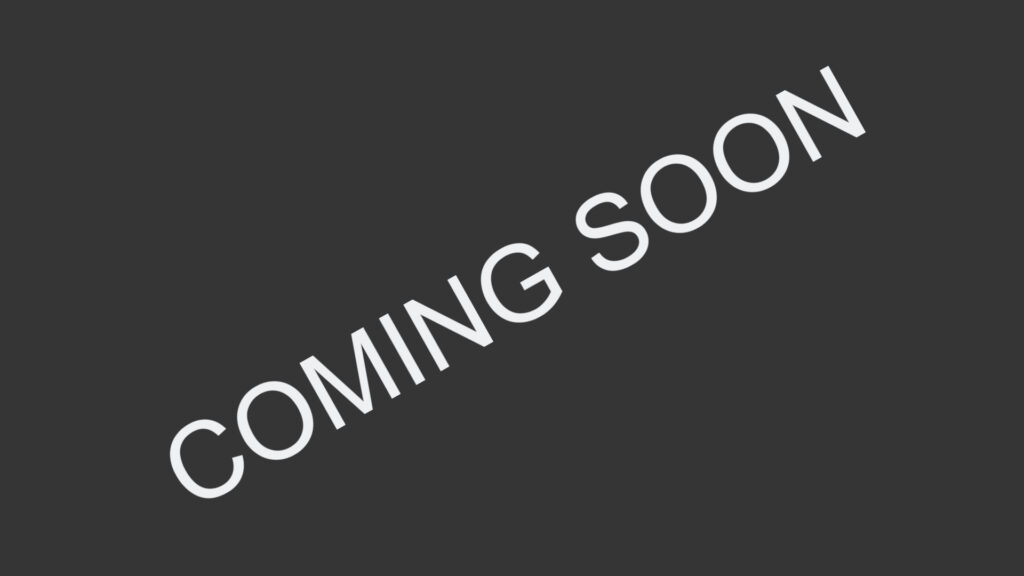 Tahoe Truckee Unified School District –
Electric Bus Chargers
TTUSD received a grant to purchase a handful of electric busses and hired Sugarpine to design the electrical system to power their new chargers. We ensured that the system the installed today would be compatible with their plans for expanding the electric bus fleet.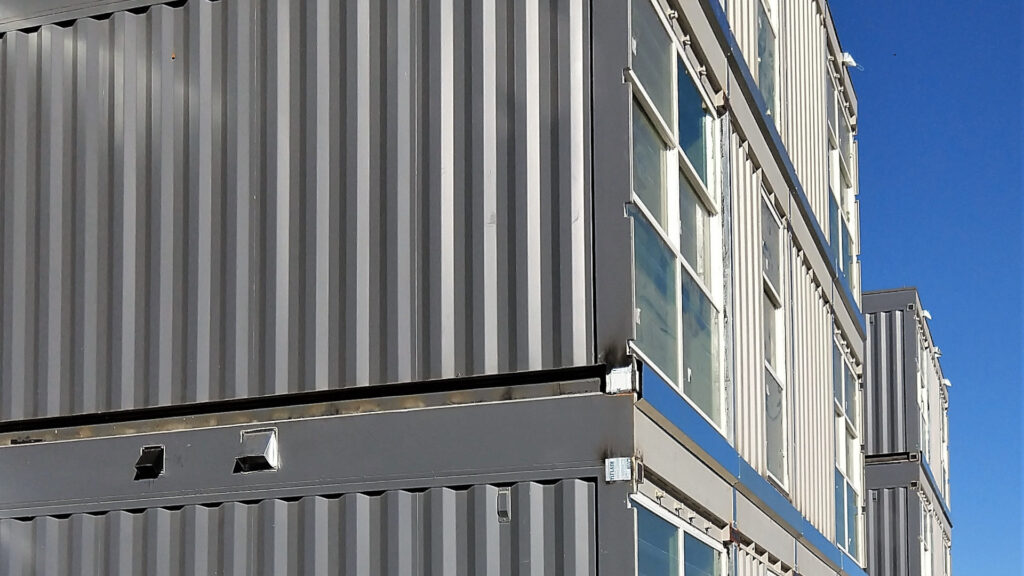 Rocky Hill Containers
This unique structure utilized 59 shipping containers as the building structure for 15 of the apartments. The 39 apartment layout includes 1, 3, and 4 bedroom apartments, each a fully functioning dwelling. This project provided housing for US Veterans.
Sugarpine executed the MEP engineering which included duct routing, locating equipment, and coordinating MEP systems around the container structure.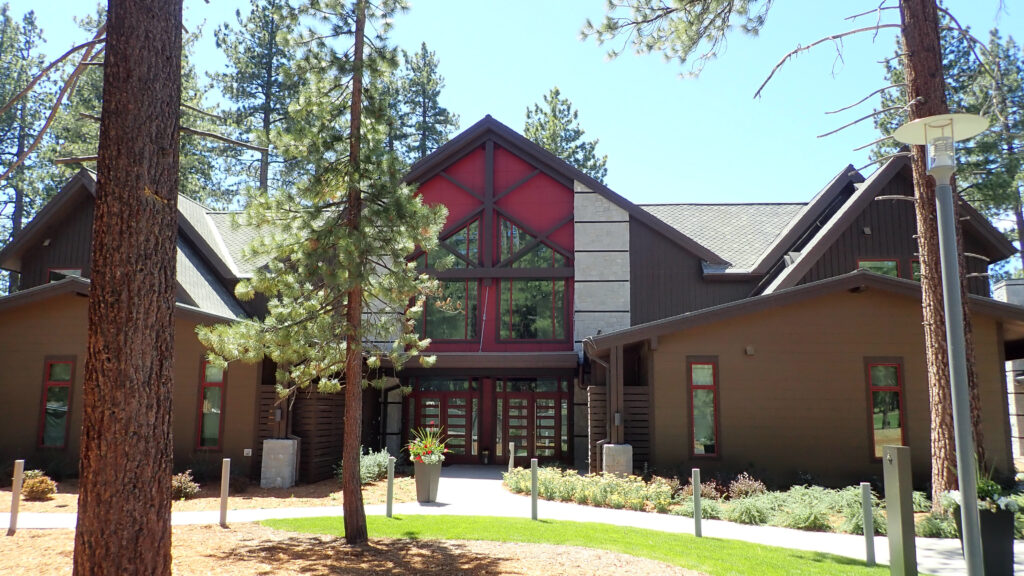 Edgewood Villas
Edgewood Tahoe Resort offers luxury Lake Tahoe rentals. The campus also includes fine dining at the Lodge, an 18 hole golf course, and a relaxing spa.
Sugarpine Engineering designed the HVAC, plumbing, and electrical systems for each Villa. This project required special attention to ensure the building systems were robust, reliable, and hidden.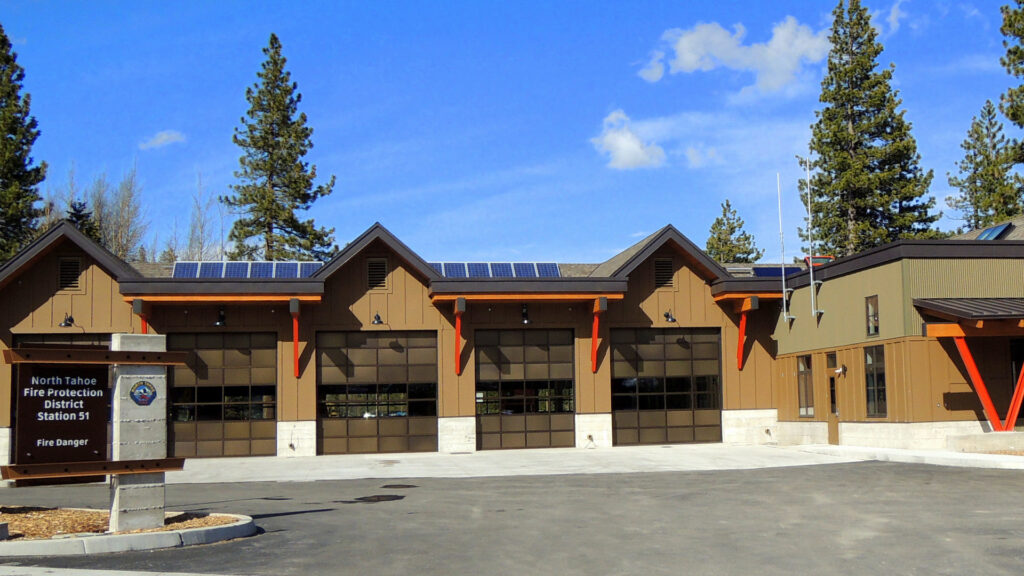 North Tahoe Fire Protection District –
Station 51
North Tahoe Fire Protection District's new emergency operations center and fire station. As the lead mechanical engineer and MEP project manager, Mark Schlosser was responsible for HVAC and plumbing design, LEED calculations, and energy savings for this 22,000sf LEED Gold building in Tahoe City, CA.
The station includes wood construction, variable air handler, evaporative cooling, economizers, vehicle exhaust extraction, apparatus bay ventilation, compressed air systems, alarm systems, snow melting, high-efficiency boilers, solar thermal collectors, solar photovoltaic collectors, hydronic heated floors, electro-pulse water treatment and well-coordinated design.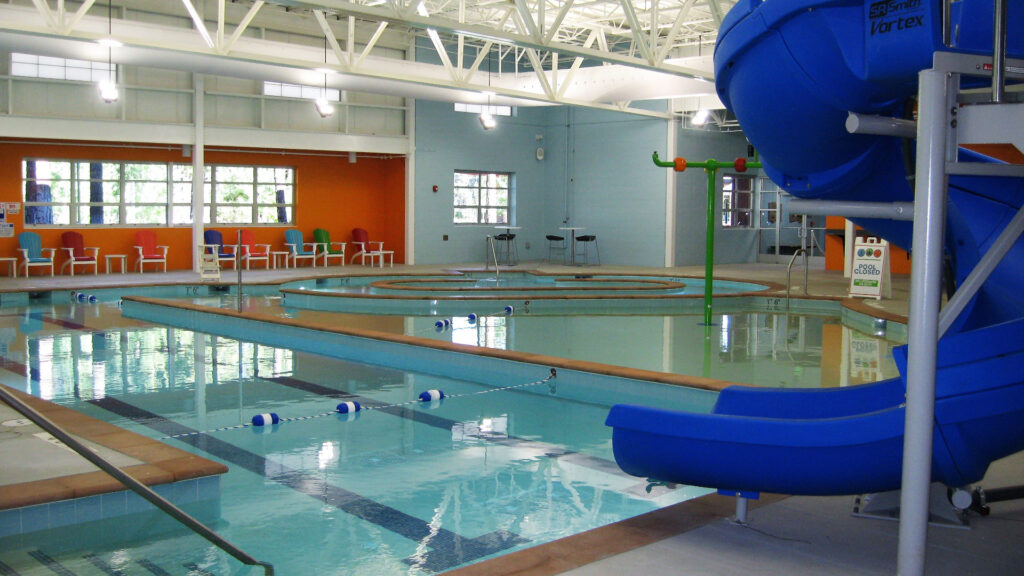 Truckee Donner Recreation and Parks District –
Indoor Pool
Sugarpine Engineering provided engineering design for Truckee's new indoor pools. Our services included design of HVAC & Plumbing, Commissioning, Energy Consulting, and electrical coordination.
While humidity control and ventilation are top priorities for any pool, Truckee's pools are located in a very cold climate. Sugarpine's specified heat-pipe energy-reclaiming ventilation system is forecast to use less than half the energy of a traditional dehumidification system, while providing top performance in this climate. Custom fabric ductwork will greatly improve cleanliness of the space and will direct air at windows and doors to help reduce fogging.
This $9.2M facility was completed and opened in 2016. It received the CARPD Award for Best Recreation & Park District in California!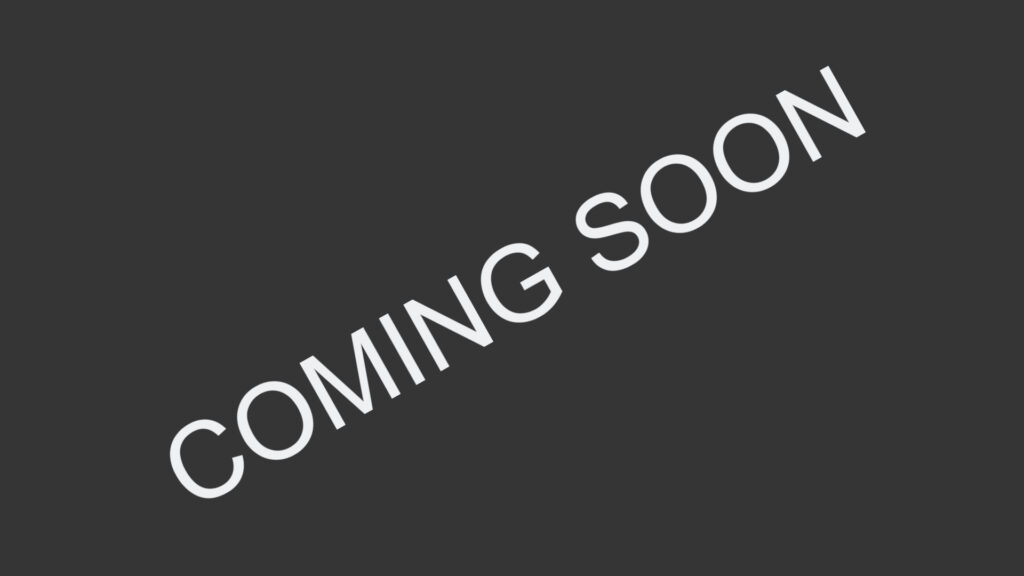 California Energy Commission
Sugarpine Engineering is helping Herter Energy develop recommendations for the California Energy Commission's forthcoming California Flexible Demand Appliance Standards.
Sugarpine's role is engineering consulting as it relates to EV chargers, metering, controls, and broadcast communications, which would allow end-user appliances to react to time/rate/GHG signals. The intended goal is a more reliable electric grid with less new generation required.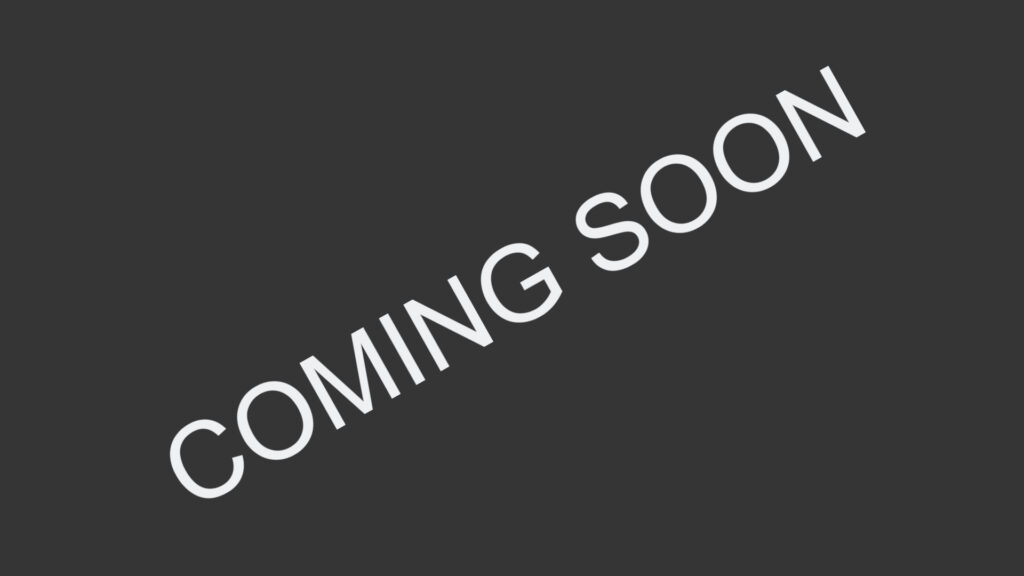 NV County Electric & Hydrogen Fleet Upgrades
Sugarpine Engineering is helping Frontier Energy develop a Vehicle Transition Plan for Nevada County, California. This plan will help the County transition to a more Earth-friendly fleet in the future.
Key considerations include EV and Hydrogen vehicle performance in snow, steep mountain grades, miles between fueling infrastructure, and feasibility of adding infrastructure. Sugarpine is performing field reviews for options and feasibility of EV charging, Hydrogen fueling, on-site power generation, fuel storage, and electric power reliability to accommodate potential fleets.